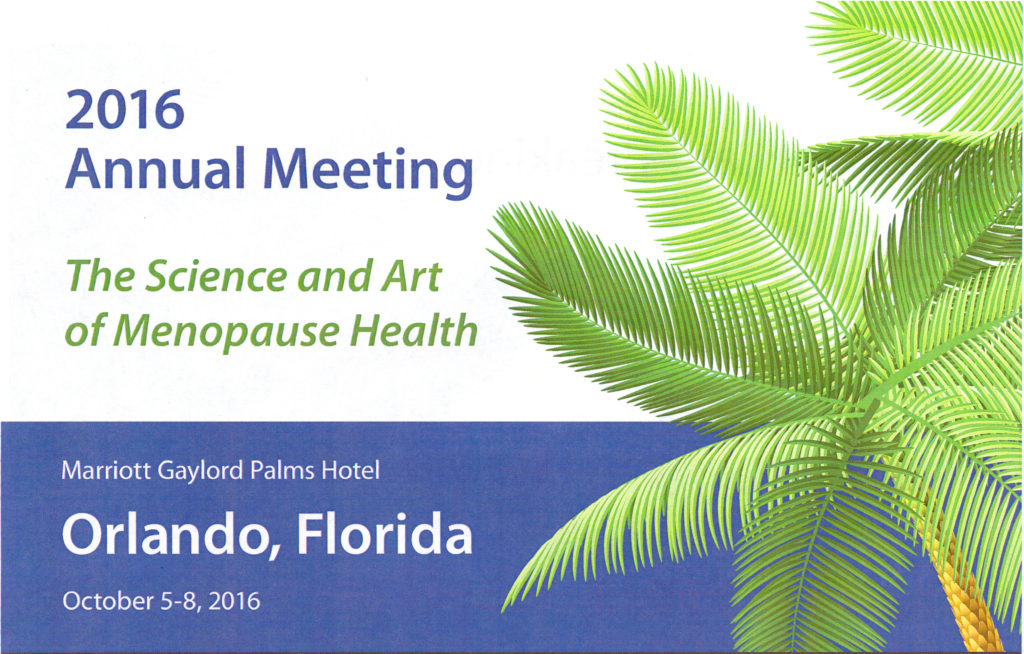 In October 2016, Dr LevyGantt attended NAMS, the North American Menopause Society's annual conference.  It was exciting for many reasons (not just because Hurricane Matthew happened during that week—airport closed, flights cancelled…) and new and important information regarding the care of menopausal women was introduced.  There were lectures on What is New for libido, Advances in treatment for Vulvar and Vaginal atrophy and Dryness, How much Vitamin D and Calcium do we really need?, and What is the Role of Soy?— just to name a few.  Dr LevyGantt will be discussing this new and interesting research, and incorporating the latest in evidence-based medicine into her practice.
~~~~~~~~~**~~~~~~~~~                                         ~~~~~~~~~**~~~~~~~~~                                        ~~~~~~~~~**~~~~~~~~~
*****  Dr Levy-Gantt is now a Nationally Certified Menopause Practitioner*****  She took the National Exam at the NAMs meeting on October 4th, 2016, and PASSED!!!!   She is now on a national listing of physicians who specialize in menopausal management!   Congratulations!!!